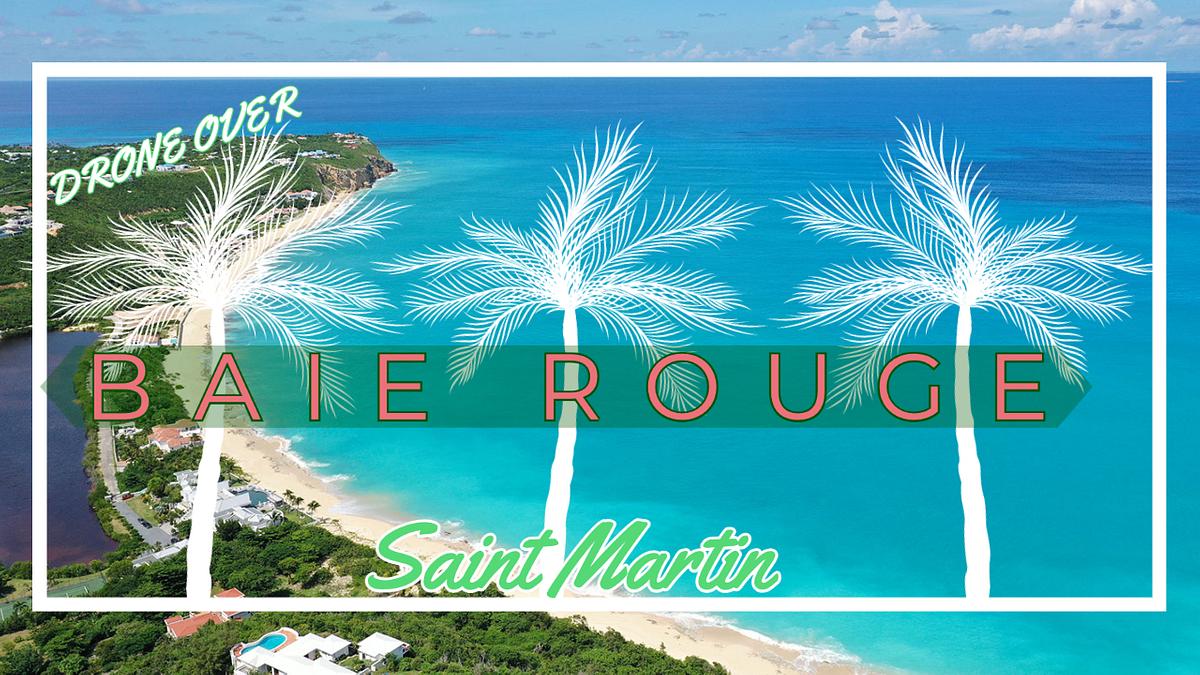 Drone over Baie Rouge
a beach in St. Martin
Baie Rouge is an area of the French Side of St. Martin, an island in the West Indies. This location is within Terres Basses and is home to many of the top-rated, high-end Vacation Rental Villas. A great place to fly a drone over.
Baie Rouge Beach is a free-standing, restaurants free, beautiful beach with a public parking lot. One end of the beach is where the majority of travelers and locals gather to swim and enjoy the warm sun. The other end, while not private by any means, is where many beachfront villas are located.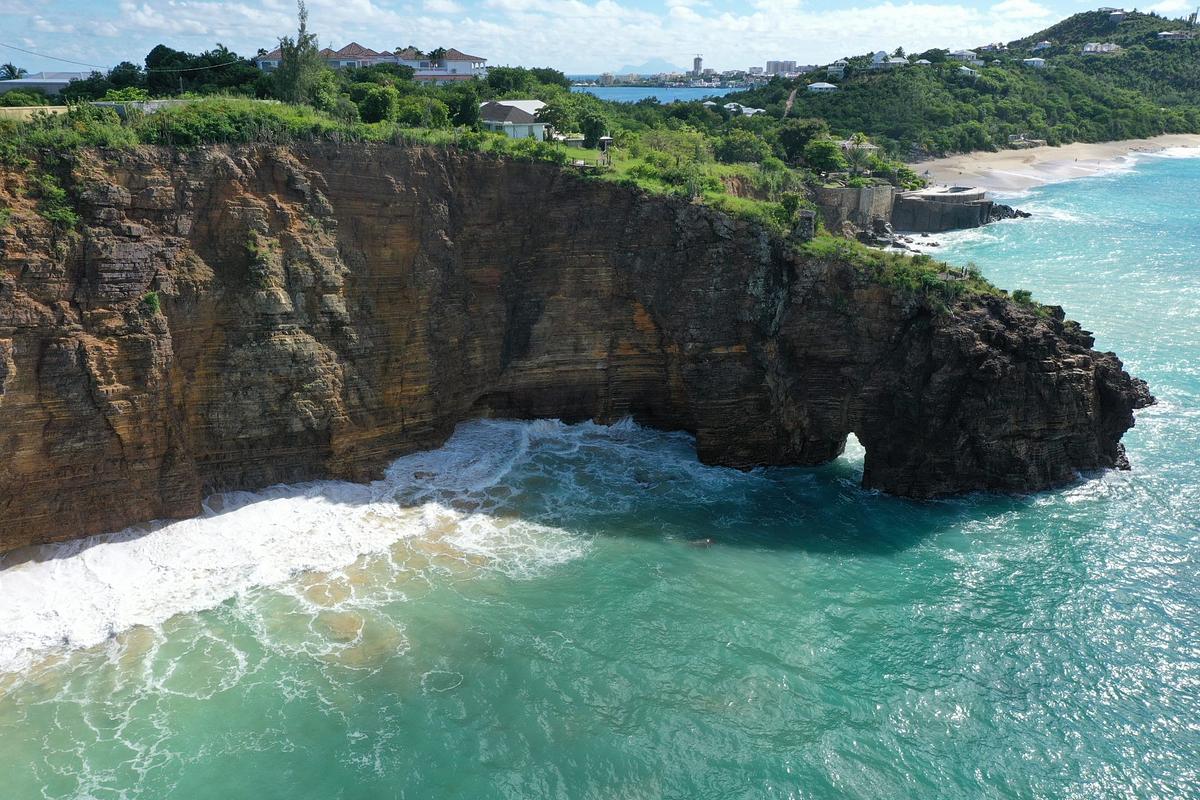 The beach offers wonderful long walks which can be difficult through the deep sand. This is also a spot for those who are adventurous to explore some of the cliffs and rocks. One area has a hole through the cliffs that can swim through to reach a beautiful and private-esque beach area. (No beaches on the entire island are private.) Swimmers be aware the water can get rough and it should only be attempted by those with the skills or at least life jackets to help them stay afloat.
If you're looking for an easy to access beach with plenty of parking, this is a great one to stop at. The water can be swam in easily when the weather is right and there is plenty of space to stretch out and not be surrounded by others.
There are no beach chairs, restaurants or bars on this beach at the moment so bring a chair, cooler and snacks.