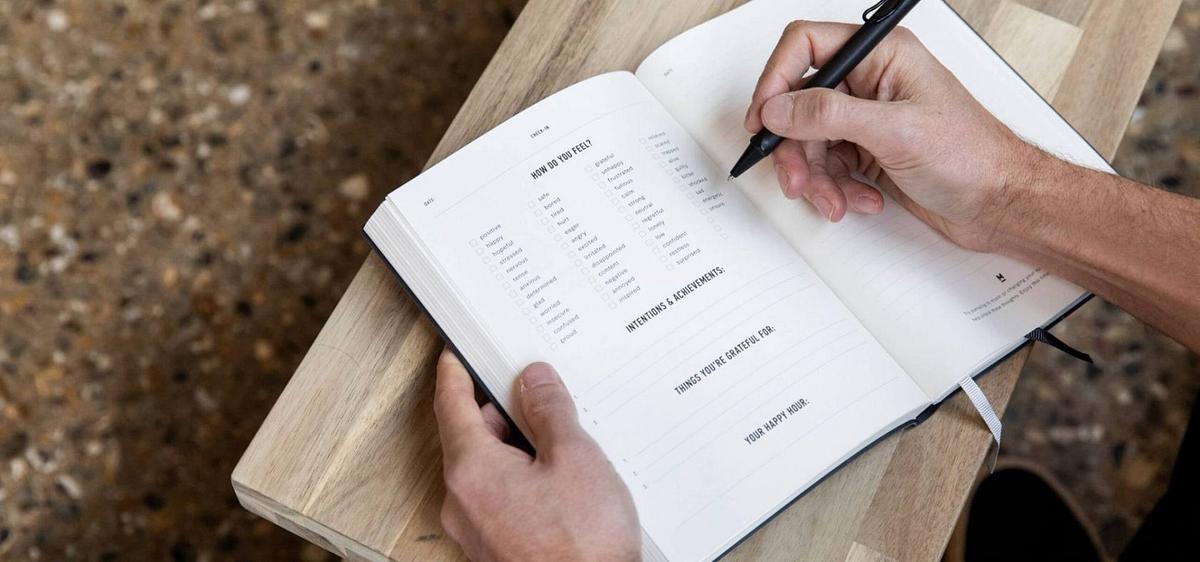 MINDJOURNAL REVIEW
Do you journal? I've always tried and it never sticks. Most recently, I started searching for some help. This is where I love to play with the Instagram AD algorithm. I started doing searches on Google and Amazon for "journals" and low and behold, ads for journals appear on my feed. This is where Mind Journal came into my life. Before I review it, let me tell you about why I started journaling and where Mind Journal helps.
What is Mind Journal?
They claim they are "used by thousands of guys all around the world." A journal specifically for men? Alright, I'll bite. As I continued researching Mind Journal, I realized how much I needed "daily prompts." I wouldn't be able to just open an empty notebook and start writing. I wanted it to push me in a direction. This is where Mind Journal is awesome. Every time you open the journal you can start by filling out a simple "check-in" form to see where you are emotionally. Then you can follow that by answering the daily prompt. Not in the mood to write? Then just fill out the "check-in" and come back later.
Why I started Journaling
Why did I start journaling? Like many during this fun time of life we are all enjoying together, I found my mental health was taking a huge hit. I grew up most of my life assuming I was normal and everyone else around me was crazy. (Let that privilege sink in for a second…) But as I have started to explore my feelings more and began to look back at what made me the person I am today, I have realized how unstable my brain actually is and that I have a lot of issues I can no longer ignore. Journaling has been a great outlet for that.
Like many people, I have trouble talking about my true feelings. This has given me a chance to at least let it out onto paper. While the prompts in the Mind Journal have been a great way to know where to start, they have also caused me to stop for days at a time. Am I ready to answer "What are you grateful for?" or "What does home mean to you?"…sometimes I'm not. I know it's going to be too much to handle at the moment. But these are such important questions to ask yourself. They help you find a focus and realize your goals. ⠀
I have already started falling behind on my goal of one entry a day. My brain is pushing me to give up and ignore my problems. So I write this as a reminder to push myself. Keep going. Because as a shock to no one…none of us are normal. No matter how much my brain wants to convince me otherwise. 
So I ask again…do you journal? Have any tips on motivating myself to keep going? Let me know.
Mind Journal Review
If you're looking for an introduction to journaling, then I highly recommend Mind Journal. There are excellent prompts, to get you moving, but at the end of the day, you have the freedom to do with it as you please. The prompts are there just to help push you along when you feel stuck. I have found the added cost from a normal spiral notebook is totally worth it. The journal feels nice, looks nice, and is easy enough to carry around.