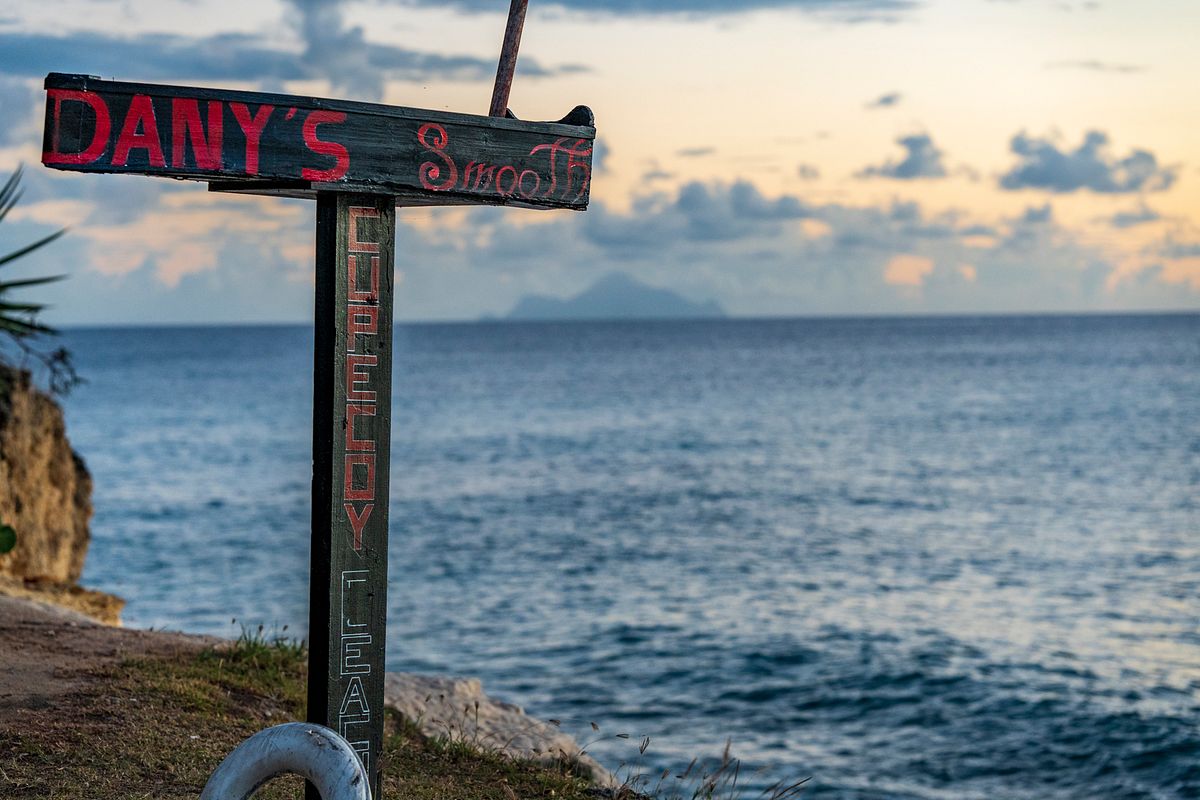 I first stumbled across the Lemon Droppers Club at Dany's Beach Bar in Cupecoy, Sint Maarten by accident. If you don't know, Dany's Beach Bar is directly above Cupecoy Beach on the north side across from Porto Cupecoy. When I walked up, I joined a circle of well spirited (in the emotional and alcohol sense) people with open arms. There was also a lot of very confused faces like my own. 
St. Maarten is a weird place...and I say that with love. You don't question why things are happening but instead you either walk away or join in. There doesn't have to be a reason for it, except it brings people joy. This is the Lemon Dropper Club for me. 
There is a common ritual that happens among the bar regulars just before sunset: they introduce the newbies (say your first name and where you are from), then you listen to an inspirational quote, and if you're leaving the island the next day you get to be a part of the "bury a lemon" activity (still not sure why...). And then they hand out a lemon shot to the group. Each round ends with the quote "The best friends are St. Martins' friends."

This is a strange little ritual, but everyone who visits St. Maarten should at one point be a "newbie" at the Lemon Droppers Club. It's weird, it's charming, and it's a free drink...so it's everything St. Maarten. Come for the sunset, stay for the Lemon. Event starts at sunset almost every night...I'm still not quite sure all the details...