Sint Maarten is a beautiful and picturesque island in the Caribbean, known for its crystal-clear waters and stunning beaches. One of the island's hidden gems is the natural pools, which are located along the coast and offer visitors a unique and refreshing swimming experience. If you're looking to explore the natural pools and you're starting from Guana Bay, here's what you need to know.

Getting to the Natural Pools from Guana Bay

The natural pools are located on the eastern side of the island. To get there, you'll need to take the road towards the French side of the island and park your car near the trailhead. The hike to the natural pools is about 1.5 miles long and takes roughly 45 minutes to an hour, depending on your pace.

The Hike to the Natural Pools

The hike to the natural pools is a beautiful and scenic adventure that takes you along the coast and through rugged terrain. It's important to note that this hike can be a bit dangerous at times due to the lack of shade and certain sections being a bit steep. So, it's recommended that you wear sturdy shoes, bring plenty of water, and use caution when hiking the trail.

As you make your way along the coast, you'll be treated to stunning views of the Caribbean Sea and the rugged shoreline. The trail is well-marked, but there are some sections that require a bit of scrambling over rocks and boulders. These sections can be a bit challenging, but the reward is well worth it.

The Natural Pools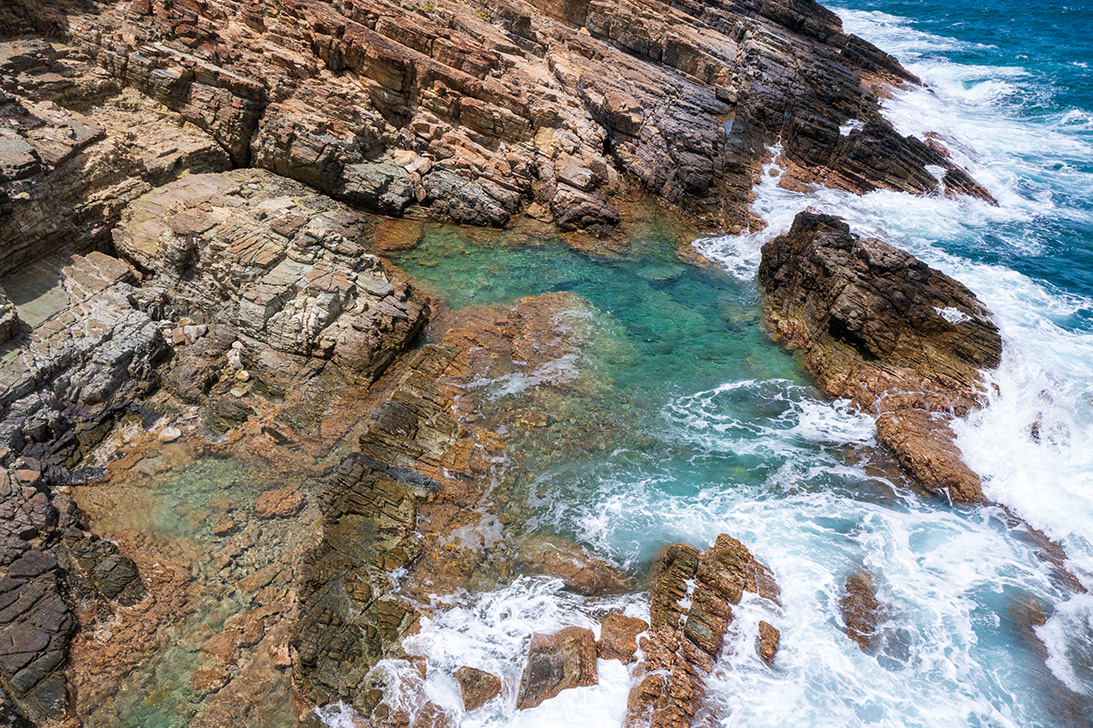 When you arrive at the natural pools, you'll be greeted by a series of small, sheltered pools that are filled with crystal-clear water. These pools are perfect for swimming and provide a refreshing break from the heat of the day. The pools are surrounded by rocks and boulders, which provide a natural barrier from the crashing waves of the sea. The water is cool and refreshing, and the pools are a perfect place to relax and take in the beauty of the island.

Overall, the hike to the natural pools from Guana Bay is a challenging but rewarding adventure that offers visitors a unique and refreshing swimming experience. The trail is well-marked but can be a bit dangerous at times, so it's important to use caution and wear sturdy shoes. The natural pools themselves are a hidden gem on the island and are sure to be a highlight of your trip to Sint Maarten.