The Devil's Hole (or David's Hole as it's less fun name) in St. Martin is an 80 foot in diameter sinkhole between Baie Rouge and Pointe du Bluffe. The highest peak is around 33 feet. It's quite an amazing place to see.
I was lucky enough to be visiting the house next to it and was able to experience it from the top and surrounding areas. The public can access the area from the rectangular stone at the lowest point or if you're feeling frisky, you can swim around to the two holes to access it from the inside.
Many of the island tours will stop by this location. While I was there, I witnessed two different four wheel tours come by as the area is easy to get to with an off-road vehicle. By car, you can access it, but there is more walking involved. And you'll need to be care with the path to it being a little rocky.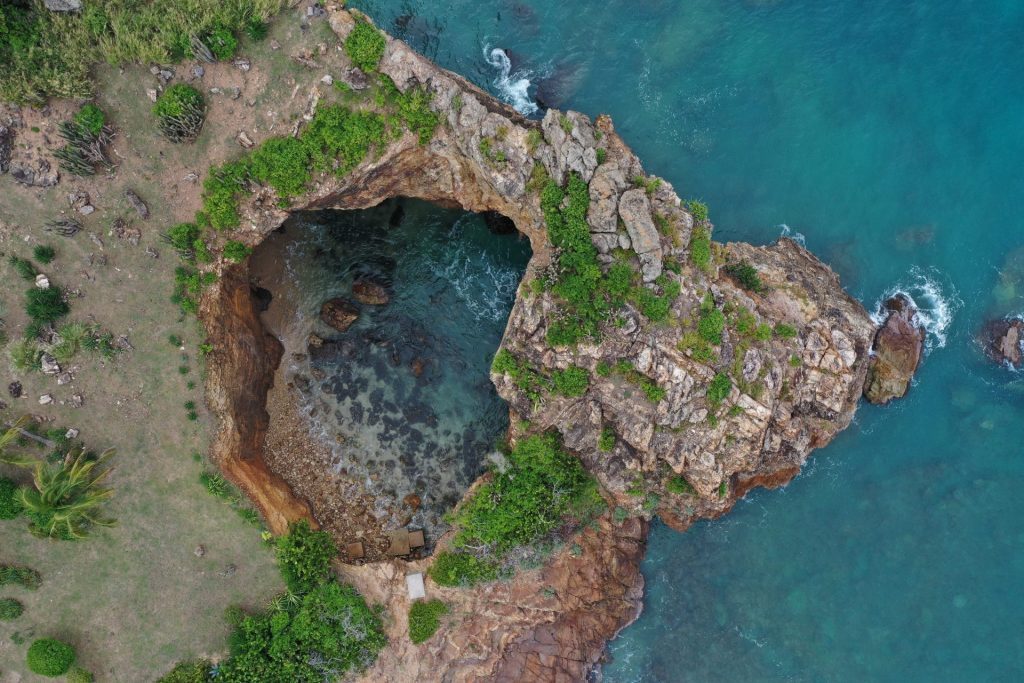 So if you're looking for an adventure and want to see some natural beauty…this may just be the spot for you. Look up "Trou David" or "David's Hole" on Google Maps to find the exact location and work out how you'll visit it. Or if you want to listen to the waves crashing while you sleep, rent the villa on the property. It's called "Le Mas des Sables" and can be rented through St. Martin Sotheby's International Realty . You'll be able to see it in a way not many people can. 
Leave any questions in the comments or contact me directly!
Thanks to Joshua Hendricks for providing his Remix of Blake Shelton's "God's Country" as the fitting soundtrack for this video. Check out his music on Youtube